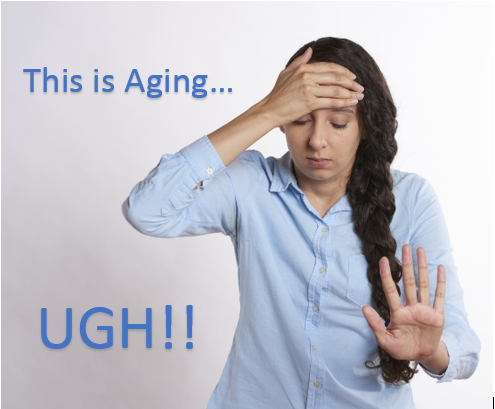 Do you find yourself grunting and groaning your way through the day?  Find a gray hair or a thousand this morning? Feel decrepit on the regular?  Then this episode is for you! Chris and Sara discuss the joys (ha!) and pains of the aging process.  Bonus points if you hear the 2 or 3 positive parts of aging mentioned in the episode!
STATS UPDATE: The current number is 1,179!!
Next episode will be out on Tuesday, April 9!
Want to put your 2 cents in?  Or have a Messy Moment?  Let us know in one of (or all of) these ways:
Hotline: 978.786.3779  or 978 RU MESSY
Facebook Group: https://www.facebook.com/groups/lifeismessy/
Twitter: @lifeismessypod or https://twitter.com/lifeismessypod
Email:  lifeismessypod@gmail.com
CREDITS:
Life is Messy Theme and Bumper composed and recorded by Jim Stapleton
Life is Messy logo created by Donna Hume
Episode image from Pixabay: https://pixabay.com/photos/upset-overwhelmed-stress-tired-2681502/
Bed Music (all available from the YouTube Audio Library:  https://www.youtube.com/audiolibrary/music ):
The Place Inside by Silent Partner
Kona Sun by Freedom Trail Studio